Chandler Burr: The Untitled Series
Chandler Burr: The Untitled Series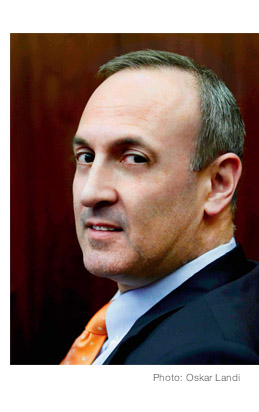 Chandler Burr: The Untitled Series
is a series for people to experience perfumes as they actually are, their beauty and strangeness, their aesthetics, their technical feats. To smell a work of scent from which the distorting visual and marketing framing devices that wrap them have been stripped away.
The idea for the series comes from Burr's experience as the New York Times critic, where he was able to smell each scent this way and saw how profoundly, indeed completely, it alters our perception of the art, of the way we think about perfume, and of ourselves.
Each season Burr will select a scent. They'll be new launches, classics, every style, every kind, high luxury, mass market, pop culture, art house. They will disregard gender. They will include famous scents for you to revisit and unknowns that Burr wants to put in front of you. Each will be sent in unmarked lab bottles stripped of all identifiers including name.
There will be only a limited number of bottles produced, and once sold, the lab bottles will never be produced again.
For the launch, Burr will write a critical assessment of each scent. And in around three weeks, he'll write a reveal for each one, the perfume's name, the artist, and other details, which we'll post here on Luckyscent.com.
The series exists to create an unknown context for these things. It's a way of seeing with fresh eyes.
LIST OF EPISODES
Season 2
The Untitled Series S02E01
Tom of Finland
by Antoine Lie (Etat Libre d'Orange)
The Untitled Series S02E02
Un Jardin sur le Nil
by Jean-Claude Ellena (Hermès)
The Untitled Series S02E03
Drakkar Essence
by Michel Girard (Guy Laroche)
The Untitled Series S02E04
CK Reveal
by Jean-Marc Chaillan and Bruno Jovanovic (Calvin Klein)
The Untitled Series S02E05
Guerlain Samsara
by Jean-Paul Guerlain
The Untitled Series S02E06
Eau de Gaga
by Ursula Wandel
The Untitled Series S02E07
Eau de Thé Vert
by Jean-Claude Ellena
The Untitled Series S02E08
Darling Kylie Minogue
by Thierry Wasser
Back to Top